Mindfully Crafted
Plant Medicine
Lucidia Seasonal Sinus Relief Capsules & Therapeutic Oils for Neck Tension and Stress Relief

Formulated by Holistic Health Practitioners based in scientific research
Proven Quality and Effectiveness. Used clinically for 10+ years.
Recommended by doctors, acupuncturists and holistic practitioners.
Free Shipping on all orders over $50!
What Artemis Therapeutics stands for
When we choose to integrate and enjoy the magic of daily living, seasonal rhythms, and self development & self-care practices, we experience life fully and connect with the richness and meaning of life. (i.e. be present, choose to be positive, grateful, and as comfortable as possible, even in a difficult moment)
Vibrant Health is a choice we make each moment.
What you do, think, eat, look at, how you spend your time–this is what determines the quality of your health and life. In each moment, we can choose and tap into vibrant health.
Jump into the Frequency you want to be
High vibration, low vibration, grace, tension—your frequency affects your energy, clarity, creativity, connection, and immune strength, and you have control over it most of the time.
Nathalie Babazadeh is an acupuncturist, herbalist, and practitioner of Chinese Medicine and esoteric healing arts.  After her own recovery from chronic allergies since childhood, she spent 16 years in clinical practice treating allergies naturally. She formulated Lucidia for quick relief with health benefits.  Nathalie is an intuitive, focused, spiritual healer, UC Berkeley graduate, mother of two, and is deeply inspired by the Great Mystery of life and the natural world.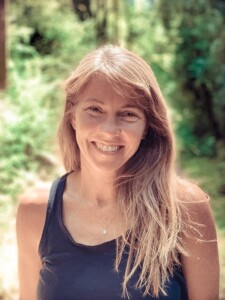 Kacey Moe grew up with a natural interest and fascination with the world around her.  Whether it was staring at the starry night sky, camping, or making forts out of scrap wood and branches, she appreciated the warmth and beauty of nature.  She earned a BS in Kinesiology followed by a Masters in Holistic Nutrition.  Kacey also has nearly a decade of teaching in Waldorf early childhood programs, as well as training as a Reiki II practitioner and yoga instructor.  She brings these life experiences forward as she partners with Nathalie to create Artemis Therapeutics.
We develop natural medicines and a whole new approach to allergy treatment and stress management.
Deliver simple, natural solutions for everyday problems, stresses and ailments.
Stay connected to the magic of our existence, and live in health and vitality by using plant medicine and wisdom ways