Unlock Vibrant Health with Artemis Therapeutics
it's your body's original code… so do things to support that original vibrant code!
A WIN-WIN FORMULA
LUCIDIA SEASONAL RELIEF
A good-for-you remedy that makes you feel good? Yes, please!
Lucidia – our best-selling seasonal sinus relief capsules – have been carefully crafted to provide fast and natural sinus relief with none of the side effects of common over-the-counter medications. Lucidia was created for people experiencing itching and watery eyes, congestion, sneezing, excess mucus, seasonal irritation, or reactions to pets. Lucidia uses sustainably sourced, U.S. grown organic herbs to also support immune health, improve your liver's detoxifying ability, and help clean your blood and lymphatic system.
"I've suffered from allergies year-round and have tried many over-the-counter medications, but nothing worked as well as Lucidia. It provided fast, natural relief from my sinus symptoms and also helped boost my immune system. I've been taking it for two months now and I can finally enjoy spring without constant sneezing and congestion. I highly recommend it!"
See how…
Lucidia benefits your whole body!
BALANCE
your immune system and histamine response
Nourish
and revitalize your blood, organs and immune system
CLEAR
breakdown mucus for a clear mind, body and spirit
CLEAN
up metabolic debris so there's no more sweeping things under the rug
Cinnamon Protector Oil
Open and clear sinuses
Invigorating, Uplifting, Clearing
Herbal Topical oil to support open sinuses and increased circulation in head, face, and neck
OUR MISSION, VISION & VALUES
THE ARTEMIS TENETS
We stand for high frequency, sustainable Modern Medicine. We believe people have the right to know about and have access to the power, efficiency, benefits, and safety of plants and energy healing arts. We believe in the innate body wisdom and healing capacity, science and human innovation, and cutting edge modern medicine.
Don't sacrifice whole body health when the natural solution is at your fingertips. Founded by holistic health practitioners, Artemis Therapeutics offers natural sinus support and stress management that is rooted in science and has proven effectiveness over 10 years of clinical use.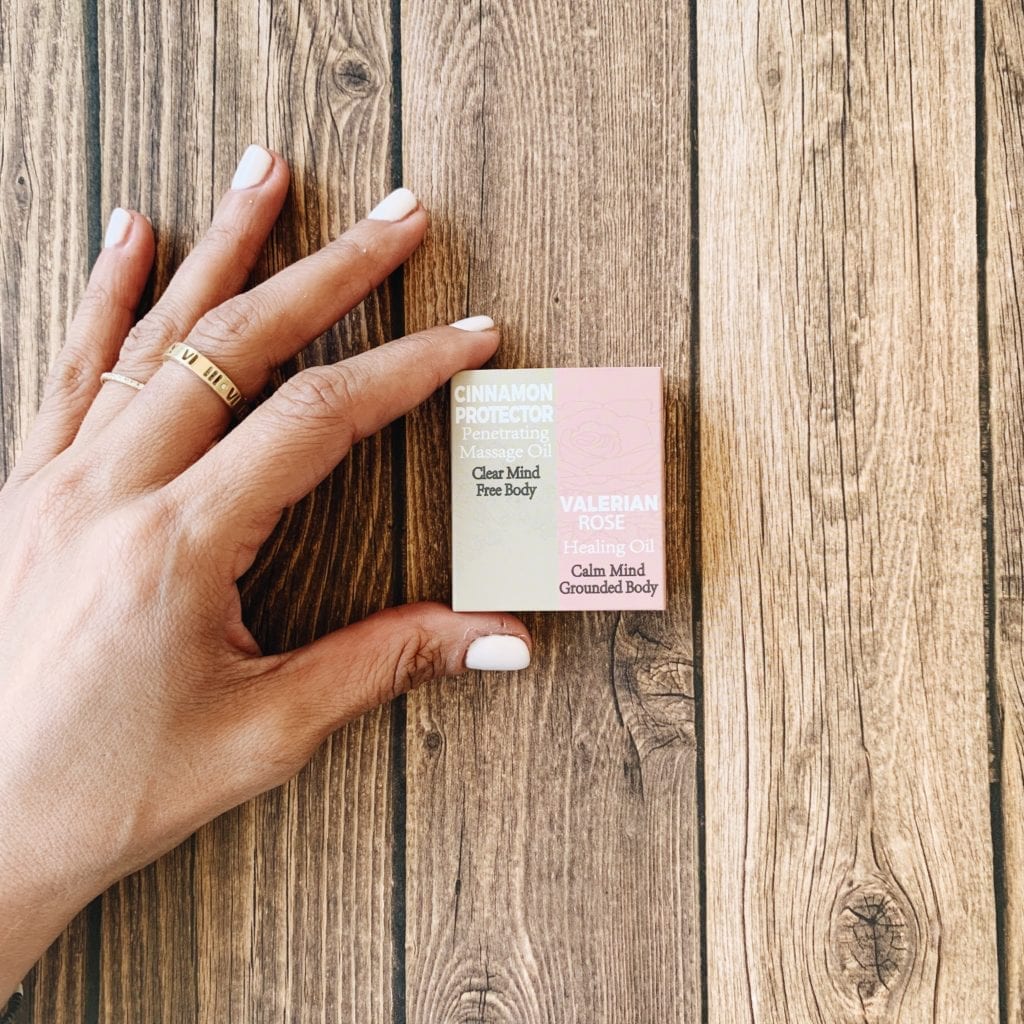 Artemis Therapeutics
Simple, Natural Living
Nathalie Babazadeh is a Master Healer and Herbalist, and a whole health and well-being visionary and advocate.
Kacey Moe is a Waldorf teacher and Reiki healer whose education in Holistic Nutrition can facilitate whole body healing.
Together, they bring these life experiences forward as partners to create Artemis Therapeutics.